---
---
PRIVATE DRIVER – ALTERNATIVE TAXI | GENEVA AIRPORT
---
High end driver at Geneva Airport- 1 to 7 passengers
---
---
---
Genèva Airport
⇔
Courchevel
---
Geneva Airport
⇔
Chamonix
---
Chauffeur & Driver at Geneva Airport | Transfert Platinium
---
Transfert Platinium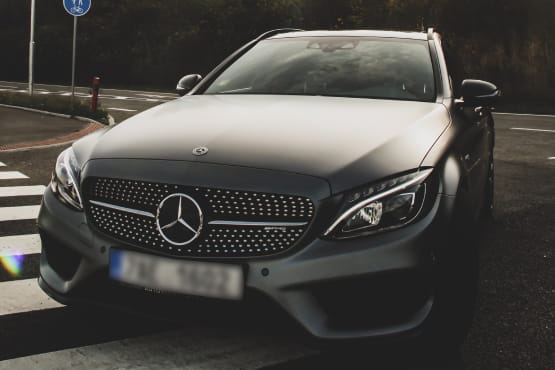 ---
---
Transfert Platinium is your Privileged driver for your transfer from and to the Geneva Airport. We are a high standing passenger transport company which offers to put vehicles and private drivers at your disposal for all your trips from and to the Genève International Airport. Thereby, our point is to answer to your needs, in terms of transport, and we aim to satisfy all our customers trips demands. Our company is ideally located near the Geneva Airport.
Because this is the way we work, we are covering a very large area to the Pays-de-Gex, Pays de Savoie and the Alps Ski Stations,  and also every cities of the region. Indeed, we will take care of all your trips in the Genève Canton but also the Grand Geneva cross-border agglomeration. Moreover, we highlight our drivers skills : listening, professionalism and a high availability. These values ​​are dear to us and are elementary within the Platinium Transfert team.
Your Private Driver Alternative Taxi At Geneva Airport – Your Satisfaction is our GOAL !
Today, we, Transfert Platinium, are proud to present you our services at the departures or to the destination of Geneva airport. You need to know that we have the best value for money you can find and we are regularly renewing our transport offers to Geneva in order to be constantly adapted to your needs. Furthermore, we put comfortable and high end vehicles at your disposal in order to offer you a transport benefit of excellence. Our alternative taxi drivers team welcomes you on our website, Transfert Platinium, which is specialised to the Geneva Airport transfer with Private driver.
---
High End Transportation with Driver

---
---
Behind each of our sedan and minibus/Van steering wheel, you will find an experienced driver. Indeed, you can, and you will trust entierely our drivers thanks to their professionalism and high reliability. Thereby, we can offer you safe and high standing trips. Our drivers, who officiate at Geneva Airport, are hired according to their previous experiences and non technical-skills (soft skills). Moreover, they perfectly know the vehicle they are driving and the different access routes to the Geneva airport platform. Once you are on board of one of our vehicle and  you can notice that the driver is a real professional, you can finally relax and enjoy your trip. In addition, do not hesitate to ask some information to your driver or you can even ask for a specific type of music that you like, he will be glad to help you for any of your demands.
Your trips are absolutely safe and comfortable
In order to reach a maximum of security and comfort, our drivers will take care of you before, during and after your trips. They wil be waiting for you at the Geneva Airport and will offer you to carry your luggage. Once inside the vehicle, your driver will make sure to completely satisfy all your requests by using is perfect knowledge of the Geneva canton. Finally, at the very end of your travel, your private alternative taxi driver will (on request) escort you to your hotel or company reception. This accompaniment is done with the maximum of discretion and all your private informations, like the nature of your displacements, will remain strictly confidential.
---
Luxury vehicles just for you!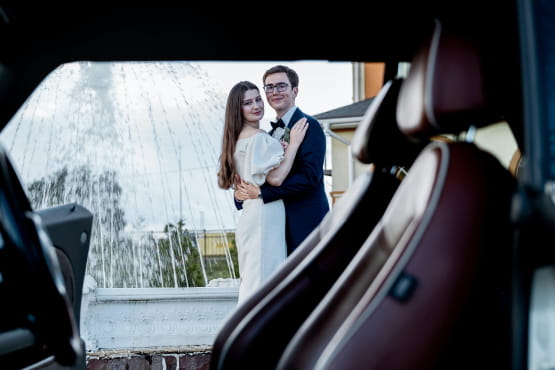 ---
Your services on board for a pleasant trip :
Water bottles & Refreshments
Touch tablet
Iphone (IOS) & Android battery chargers
Pets allowed (in a transport bag)
Baby seats and booster seat (on request)
Tourist guides
Magazines
---
Our customers love beautiful cars and we greatly appreciate driving them for you. If you are looking for luxury and sophistication then you will feel comfortable inside our vehicles waiting for you or droping you off at the Geneva Airport. Our drivers take care of it and the interior will always be clean to welcome you in the best possible conditions. Relaxation and standing await you during your Platinium Transfer. We make every effort to make the journey as refined as possible. Chic, classy and elegant, our vehicles are mostly black and bring a touch of prestige to all your travels. Whether they are private or professional.
The choice of a luxury transport compagny at Geneva Airport
Sensitive to road safety, all our vehicles are equipped with winter tires during the winter season. Thus, one of our private alternative taxi drivers at Geneva airport is always able to drive you to a ski resort, Courchevel, Méribel or simply in the city of Geneva or in Geneva.
Spacious vehicles for your luggage
For your luggage, we choose vehicles with the largest loading capacity. Indeed, we think that you do not have to restrict the number of suitcases that you take with you simply for a question of transfer to the airport of Geneva. However, if you yourself do not have the capacity to carry all of your bags then it will be useful to warn us so that we can anticipate this great need for cargo volume.
---
---
Mercedes Class E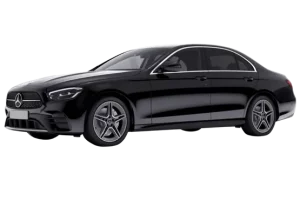 1 to 3 passengers
---
Mercedes Class S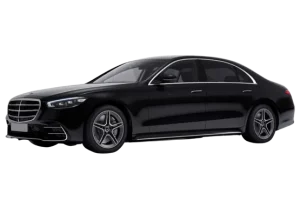 1 to 3 passengers
---
Mercedes Class V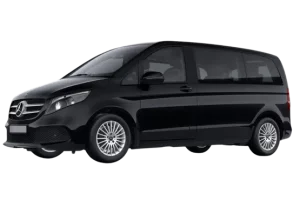 1 to 7 passengers
---
---
Transport Services at the Geneva Airport
---
From and to Switzerland – Transfer with Geneva Airport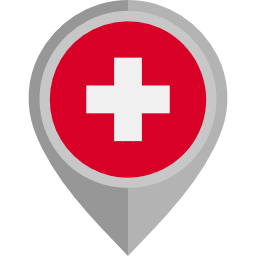 ---
---
Transfer Geneva – Geneva Airport :
We have every reason to go to downtown Geneva. Indeed, this city abounds as many tourist places as places of shopping or professional attractions. Want a cruise on Lake Geneva ? A driver will drive you to the pier and you will enjoy a wonderful time alone or accompanied. Stroll around La Grange Park, the Botanical Garden and the Pâquis Baths to relax. If you prefer the cultural side of the city then do not miss the Natural History Museum or the Patek Philippe Museum.
If you are on business in the city of Geneva then your private driver will accompany you throughout your journey and will be your faithful driver to take you to all your appointments. Need a hand to plan the schedules of your professional meetings ? Call us and we give you the estimated time of travel between two points taking into account the peculiarities of the road.
Switzerland – Geneva Airport:
Just right after your arrival, your private driver alternative taxi at Geneva Airport is able to transport you all over Switzerland. So quickly join Zurich, Bern, Lausanne or Aarau or any other city in the country. Transfer Platinium serves all cantons departing from Geneva Airport or the city center. Comfortably installed in one of our vehicles, you will not see the time pass. So you will arrive in great shape at your destination.
Departure or Arrival in France – Transfer with Geneva Airport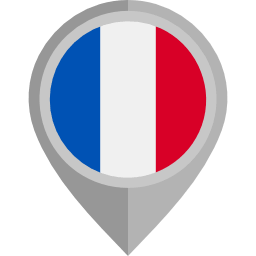 ---
---
Annemasse – Geneva Airport:
From Annemasse, Platinium Transfer will take you to Geneva airport. Save time and save your parking with our airport transfer company. Find all the information on our transport services in Annemasse on our dedicated page.
You arrive at Geneva airport and want to discover Annecy ? Your driver drives you there all year. Thus you can discover the charms of the city the Venice of the Alps in summer as winter. Located 35 minutes from Geneva Airport, you can swim in Lake Annecy and ride a bicycle via the Greenway. Embrace your dear and tender on the Bridge of Loves and walk freely in the Old Town of Annecy. You can not miss the opportunity to discover this charming city if you land at Geneva airport and have a few hours ahead. Your private chauffeur will accompany you by car on all the tourist places of Annecy and the neighborhoods.
Your private driver alternative taxi at Geneva Airport also drive you all over France, whatever the nature of your trip. Indeed, we are able to send you to Lyon as in Paris or Marseille. Need to be in Dijon quickly ? Have the reflex to call us, so you can book your driver at the Geneva International Airport ! A desire to shop at the Christmas market in Strasbourg ? In a few hours you will be exactly where you want. We drive you to your hotel, your home or any other place you choose.
To Ski Resorts – Geneva Airport Transfer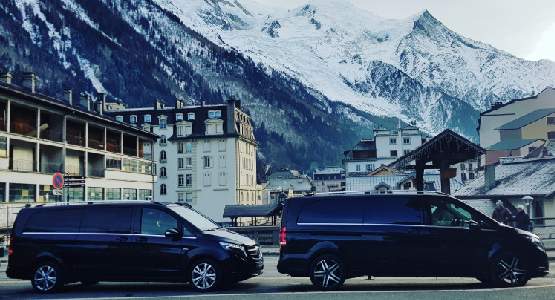 ---
---
Swiss Ski Resorts – Geneva Airport :
To meet all your expectations in terms of transfer to ski resorts, our service is open 24/7. We will take you and your family, friends or colleagues from Geneva Airport to Switzerland's biggest ski resorts. To get to Gstaad you will not need to wear warm colthes inside because our vehicle has automatic air conditioning. Do you want to ski in Engelberg or Zermatt ? A private driver alternative taxi will take you there safely with a car equipped with snow tires. Security first ! You prefer to hit tracks in an upscale resort ? Ask your private driver at Geneva airport to take you to St. Moritz !
We serve the ski resorts in Switzerland named above but also all the others. These include Leysin, Aletsch Arena, Adelboden, Zinal, Klosters and Verbier.
 

French Ski Resorts – Geneva Airport:
Switzerland and France are generously equipped with winter sports resorts. And it is also in France that we propose to drive you so that you can practice hiking, skiing, snowboarding or mountaineering. This winter, do not take the risk of putting your car across because of the snow and let us drive you from Geneva airport to Morzine, Val d'Isere or even Méribel. Indeed, we serve all ski resorts in Haute-Savoie and Savoie. Taste the powder of Chamonix or Chatel ! Relax in your cottage Karellis or Avoriaz. Make the turns on the slopes of Courchevel and Tignes.
Ideally located, Geneva airport is easily and quickly accessible from all these destinations and many others!
Departure or arrival at Geneva Airport Station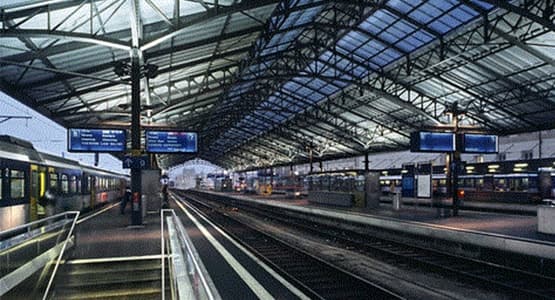 ---
---
Our driver company also serves the station of Geneva Airport. Depending on your point of departure or arrival, we will take care directly on site. Indeed, this railway platform is one of the largest in Switzerland and the Geneva agglomeration. From its quays, you will have access to all stations in Switzerland, Lausanne, Bern, Zurich or Biel. If you have a plane to take or a train, our drivers will take you in charge from your home or your local business in France or Switzerland. In addition, the terminal is only minutes away from terminals. So, if you wish, we can ensure your transfer directly on site.
All your transfers in a private vehicle
In case you have to go between the airport station and another station of the region such as Annecy, Aix-les-Bains, Bourg-en-Bresse, Dijon or Culoz, then you can count on our services . We will make your shuttle directly from dock to dock for more comfort and reliability.
All Distances Transport
By requesting our services, you will be sure to always arrive on time to catch your train, your plane or to be hosted on site. This is our commitment. For your next trip, you can already book your next trip online. In concrete terms, our drivers will take care of you directly on the platforms and will drive you wherever you go. You have ski holidays in Méribel ? A sightseeing with friends in Chamonix, or professional meetings in Thonon-les-Bains ? We will be your trusted partner.
Provision – From Geneva Airport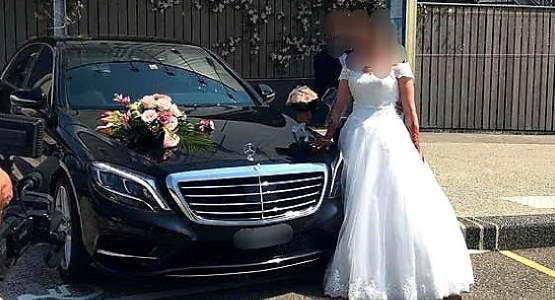 ---
---
Professional availability in Geneva:
For one or more reasons, you may be able to have a private driver alternative taxi in Geneva for a specific period. This can be two hours, a day or even more. Your private driver in Geneva offers you the possibility to book a driver and his vehicle for the duration you want. In this way, you can visit the entire canton without having to worry about logistics and transport. Luxury sedan or minibus type van, we have any type of vehicle at your disposal according to the number of people to carry.
We ensure for you the driving of a comfortable car. This service is very useful if you want to make appointments or attend a meeting. Indeed, Transfert Platinium is able to route a large number of people to a designated place. At the wheel, find a private chauffeur of experience knowing the city of Geneva. The latter reflects, during these services, a professional image. Make a splash with your business partners by having more than just a valet but a driver who is dedicated to you.
 

Private provision in Geneva:
Wedding, religious and lay parties are all private events where you may need a private chauffeur in Geneva. Why ? Simply because you can enjoy the present moment fully and safely. Plus with our guest escort service, you remove the problem of everyone's transportation. Give a gift to all party goers, allowing them to have fun and return safely. We provide one or more private drivers in Geneva and throughout the canton. During the day or evening, your driver is dressed according to your wishes and the theme of your event.
We also intervene for any meal or associative party. Ask for a quote by contacting us on our contact page or directly by phone. Available 24/7 and 365 days a year, Platinium Transfer drivers are always at your disposal sedan or van comfort.
High-end vehicle rental with or without driver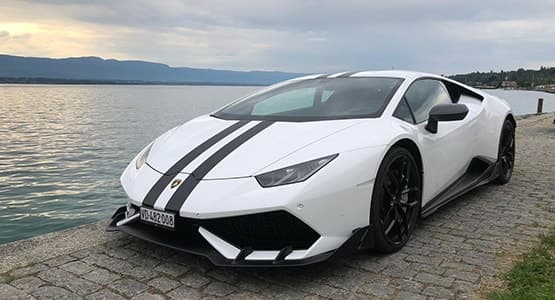 ---
---
High-end vehicles for rent
Transfert Platinium offers lovers of beautiful cars to rent in the Greater Geneva area prestige vehicles. Thus, we make available to you, with or without driver according to your wishes, high-end vehicles. We offer you several types of vehicles :
Lamborghini Huracan
Ferrari
Panamera Turbo
If you choose to rent a self-driving vehicle, you will have the freedom to move where you want in the entire region, and whatever your needs. If you choose our formula with driver, you can count on his professionalism and his command of driving. So, you will have a good time!
Contact us to know more about the modalities and the availabilities of our vehicles.
Our prices at Geneva Airport
---
The cost of a driver at Geneva Airport depends on several criteria. In particular, it is calculated according to the distance and time spent aboard the Platinium Transfer vehicle. Advantage in regard to taxis from Geneva airport, you know in advance the rate of your private driver and its transport service. So no surprises for you because from or to the Geneva airport, you have the ability to budget your trip. For a go as for a round trip, the price is fixed upstream of the transport.
The prices of your driver in Geneva are competitive, in order to offer you an economical service with the views of the standing and the races usually sold on the Geneva market. Despite our reasonable rates and if you are a known customer of the company, you can settle in several times. Please contact directly for this.
On board our vehicles, we accept payments in Swiss francs or Euro. Either by credit card if you do not have cash. Your private driver at Geneva airport collects the amount of the journey directly on board the vehicle. In addition, you have many withdrawal points in the airport if you prefer to pay in cash. The regulation is done at the beginning, you can not think about it during the road and spend a pleasant trip. On simple request an invoice is sent to you by email. So, remember to ask your driver.
For large-scale races, defined by Platinium Transfer management, a deposit may be required. Then, it will be sufficient to remotely adjust the amount by credit card. We do not design any payment data.
However, if during the journey and for any reason you have to change the itinerary of your trip or the duration of your availability then notify your driver as soon as possible. The latter will adapt to your request as much as possible. Thus, if an appointment ends later than expected, for example, your driver will pick you up later or wait for you. Overcharging may nevertheless be implemented depending on the nature of the hourly or kilometer change.
Geneva Airport Information
---
Geneva airport is located in Switzerland within the canton of Geneva. More specifically, he is physically present in the communes of Meyrin and Grand-Saconnex. Ideally located, this airport is easily accessible from Geneva city center which is 5 km away. You can reach Annemasse in 25 min and Lausanne and Annecy in 45 min. Unquestionable advantage for winter sports fans, the airport is close to ski resorts in the Alps. Thus it is the preferred airport to go to Haute-Savoie or the Swiss mountains.
Note also that the headquarters of the UN is located only 8 minutes and 2 minutes from Palexpo which hosts among others the International Motor Show and the Haute Horlogerie.
In the immediate vicinity of Lake Geneva and the Alps, take off or land at this airport is always a pleasure as the view and the setting offered by the location of Geneva airport is appreciable.
The Geneva Airport history
Before 1919, the airport of Geneva was only a field which by a vote of the Grand Council of the Republic and the Canton of Geneva became a field of … aviation. After a few months of implementation, the runway at the airport is completed. Since 1922, Geneva airport has been hosting commercial flights. As a result, it provides the city with an important infrastructure that will later contribute to the city's renown.
Some important dates :
1947 : First regular flight between Geneva and New York
1949 : New terminal welcoming 3 million passengers
1968 : 5 million passengers a year
2011 : Geneva airport is called Genève Aéroport
2017 : 17 million passengers in the year
Reaching Geneva airport can be done by several means :
By car : Highway A1
By train : from and to Geneva Cornavin station (city center) – Remember to pick up a free ticket in the baggage claim area
By bus : Lines 5, 10, 23, 28, 57 and Y
With a private alternative taxi driver : On simple phone call at +33 787 739 971
In addition, car parks for parking are numerous but sometimes expensive, compared to privilege either access to the airport by public transport or with a private driver. Indeed, using a private driver alternative taxi in Geneva is known to be more economical than park his own car in one of the car parks at Genève Aéroport which are very expensives.
Companies and Destinations
All the biggest companies are present at Geneva airport. From this airport you can reach :
In Europe : 32 Countries and 115 destinations
In Asia : 11 countries and 15 destinations
In Africa : 6 countries and 9 destinations
In North America : 2 countries and 5 destinations
These numerous destinations contribute to make Geneva airport the second largest airport in Switzerland. Indeed, it is ahead in terms of traffic and passengers by Zurich Airport.
The most prestigious and most popular companies are present at Geneva airport :
Easyjet
Air France
Swiss International Air Lines
Vueling
Emirates
Lufthansa
Etc…
In a nutshell, your driver at the airport of Geneva accompanies you in an international airport which allows you to join the whole world.
Departing for Geneva airport, your private driver in this city will propose you to drop you at the level of the recordings. Thus, we will deposit you in the queue reserved for the professional transport. So you will be really close to your company to register. Then, the departures are made then a floor above. In addition, elevators and escalators are at your service within Geneva airport. In short, it's the easiest way to get to the airport.
For any arrival, your private alternative taxi driver at Geneva Airport awaits you with a sign with your name. On request, we can put a nickname to keep your anonymity. So we welcome you to the arrivals level. These are just after the baggage claim. Then we accompany you to our vehicle parked nearby in a secure parking.
However, if you arrive at Terminal 2, the charter terminal in service in winter, please let us know. This way we will be in the right place to wait for you.
In all cases, when booking, you have the option to leave your flight number. However, if you have it then we invite you to send it to us. Thus, we will be able to track your flight and anticipate your delays at no additional cost to you.